NAHJ SD-TJ Scholarship Celebration 2022
Welcome to the 2022 NAHJ San Diego-Tijuana Scholarship Luncheon at Mujeres Brewhouse in Logan Heights. For nearly five years now, our small, but mighty, chapter has given out thousands of dollars in scholarships to talented journalism students in our region.
This year, our judges selected three students who have a passion for journalism and covering the Latino community. Our winners are Xiomara Villarreal-Gerardo, Julia Woock and Noé Sandoval.
We will be giving out hundreds of dollars in scholarships today thanks to the generous donations from our chapter members, journalism community and The San Diego Union-Tribune.
Thank you for joining us today. Your support here means that we can fund more scholarships next year. Share your photos from today by tagging us on social @nahjsdtj.
If you'd like to participate in our raffle to win a prize, please see the registration volunteers. Ticket prices are as follows: 1 for $5, 3 for $10 or 10 for $20. 
Order of Events 
Doors Open, Networking and Food (12 to 1 p.m.)
Welcome to Luncheon & Keynote Speaker (1 to 1:45 p.m.)
Scholarship Awards (1:45 to 2 p.m.)
Closing Remarks and Raffles (2 to 2:30 p.m.)
Networking Game
Follow @NAHJSDTJ on Twitter
Post photo with each new person you met matching each of the five points below as a Twitter thread and use the hashtag #NAHJSDTJ22
First two people to complete all five will receive a prize
Prompt: Take a picture with each of the following:
1 professor/journalism advisor
1 of the scholarship winners
1 NAHJ member
1 Digital/Print journalist
1 TV/Radio journalist
Keynote Speaker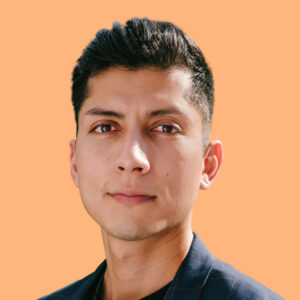 Brian De Los Santos  is the host of a new LAist Studios podcast, How To L.A. The show helps Angelenos discover, explore, affect change and connect with the beautiful — yet complicated — city.
Brian is an Angeleno via Mexico (he was born in Veracruz, Mexico and came here when he was 2), and it's important to him we tell the stories of our unique communities here in Southern California, and that journalists reflect them accurately.
Before hosting the podcast he was the editor of LAist.com. He has led digital at The Desert Sun in Palm Springs and was a digital editor at the LA Times. Brian is the former NAHJ Region 8 director.
Event Host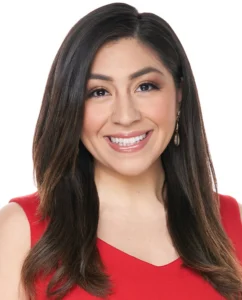 Clara Benitez is a San Diego native happy to be reporting in her hometown. Clara reported in Eugene, Oregon, where she covered the demolition of the historic Hayward Field on the University of Oregon campus. Clara spent three years on the Texas-Mexico border covering immigration, including the Trump administration's family separation policy and asylum seekers living in Mexico under the Migrant Protection Protocols.
Clara is an award-winning journalist, earning an AP award for her investigation on a South Texas missing attorney, "El Gallito." Her investigation helped Texas rangers arrest and charge a family member involved in his disappearance and murder.
Clara attended the Walter Cronkite School of Journalism and Mass Communication at Arizona State University.
About the Winners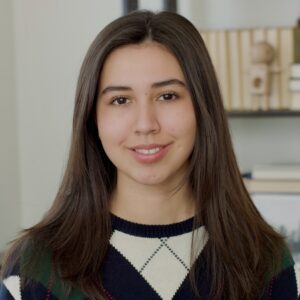 Xiomara Villarreal-Gerardo (she/her/hers) is a San Diego State University honors student majoring in Liberal Arts Communication and minoring in Interdisciplinary Studies.
Born in San Diego and raised in Tijuana, she fell in love with writing while learning English in elementary school in the US. Her journalism journey began at Southwestern College where she obtained two Associate Degrees in journalism and communication studies.
She served as editor-in-chief of El Sol Magazine XI and associate editor-in-chief, sports editor and campus editor of The Southwestern College Sun Newspaper which under her leadership both publications won prestigious national awards.
Currently, she is the managing editor and Mundo Azteca (Spanish) editor of The Daily Aztec Student Newspaper and is this academic year's president of the National Association of Hispanic Journalists SDSU Chapter. Xiomara is also a community ambassador holding the Miss Chula Vista 2021-2022 title. Her passions for journalism and motorsports have merged as she is a bilingual freelance Formula 1 journalist for multiple publications and aspires to work in motorsports media.
Connect with Xiomara on Instagram @xiovg and Twitter @xio_vg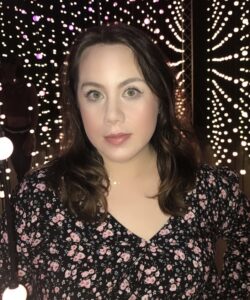 Julia Woock is A first-generation college student with ADHD. She was born in Tijuana, Mexico, and raised along the border.
She is majoring in political science at UC Riverside and looking to pursue political and investigative journalism. Woock holds associate degrees in Italian, journalism, economics and liberal studies with an emphasis in math and science. She was an Associated Collegiate Press National College Reporter of the Year finalist in 2020 and 2021. Woock previously interned with Voice of San Diego, the College Journalism Network at CalMatters, and the Society of Professional Journalists.
Connect with Julia on Twitter @JuliaWoock and Instagram @julia.woock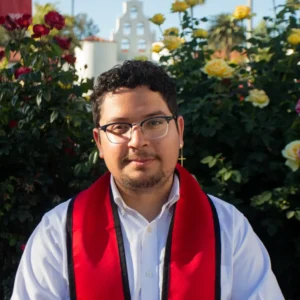 Noé Sandoval
grew up in the Los Angeles area as a first-generation student with parents from El Salvador. Proud of his own culture, he became a journalist to uplift the voices from his community and educate others about what the community has to offer.
He is a recent SDSU grad in journalism and public relations, and former editor of Mundo Azteca at The Daily Aztec. He will continue his professional journey returning back to Los Angeles, finding freelance opportunities to help his community.
Connect with Noé on Instagram @_noesan and Twitter @noesan31
Scholarship Committee Members
Adriana Heldiz
Andrea Lopez-Villafaña
Carlos Rico
Clara Benitez
David Hernandez
Suzy Garcia
Honorary thank you to Samantha Rivera and Luis Cruz. Thank you to Mujeres Brewhouse for hosting us for the afternoon and your continued support.