2023 Chapter Elections
The San Diego Chapter elections committee is pleased to open the ballot to vote on this year's board election. Polls will close on June 15, at 5 p.m. ET and results will be announced soon after.
You should have received your ballots yesterday via email. But here's a link to vote: https://nahj.memberclicks.net/sandiego23 
You are an eligible voter. Only Regular and Academic members in good standing can vote. To vote, your dues must have been paid by May 26th. Anyone not in good standing will not be eligible to vote in the election.
Ballots close at 5:00 p.m. EST on June 15th. The results will be tabulated and announced soon after.
If you have any questions regarding this chapter's election contact Andrea Lopez-Villafaña, San Diego Chapter Elections Chair, at [email protected]. You can also email us at [email protected] with any additional questions.
These are the candidates for each position:
President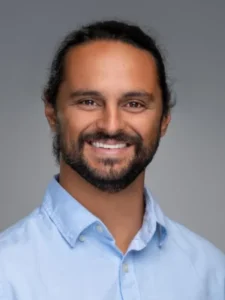 Gustavo Solis was born in Mexico City and grew up in San Diego. He has been a journalist for more than ten years and has written for the San Diego Union-Tribune, Voice of San Diego and KPBS. He currently covers the border and immigration. He has been an NAHJ member for the last four years. 
Running Statement: Journalists in San Diego have been feeling isolated since the pandemic. My main goal is to build community within NAHJ. I'd like to do that by hosting events on a more regular basis and giving members the opportunity to get together in a friendly, inclusive and informal setting. Part of that includes supporting journalists through workshops or mentorship opportunities.
Vice President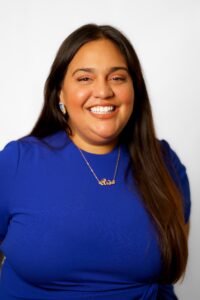 Aida Soria is an Emmy award winning-producer. She graduated from San Diego State University in 2003 with a degree in Communication. After graduating, Aida interned at KPBS then moved onto KUSI as a production assistant. After a short time, she transitioned from the technical side to become the segment producer. After nine years, she then became the segment producer for Fox 5 Morning Show. During her time as a segment producer, Aida has booked over 20,000 guest segments. Currently she is the Executive Producer for Fox 5's new lifestyle show, The LOCAList SD.   
Aida enjoys traveling, fashion, art, body surfing, vintage vinyl and sports (especially SDSU basketball).  An avid volunteer, Aida serves as a volunteer for Latina Geeks and the Centro Cultural de la Raza in Balboa Park and volunteers at her parish, Our Lady of Guadalupe in Logan Heights. Aida resides in Shelltown with her husband Ernesto and puppies, Mariposa and Boogie. 
Running Statement: As a third generation San Diegan, it is my honor and privilege to share our stories in my hometown. Growing up, I rarely saw people that looked like me on TV and that is partially the reason I joined the business. I have been in the business for nearly 20 years and have connections not only at other tv stations, but print, radio, online publications, as well at the college level. One of the responsibilities of being the Vice President is to help organize monthly events. With my years of booking the coolest hot spots around town, I have a vast amount of connections for our members to meet at.  I look forward to being a part of a team that will strive to bring together journalists on both sides of the border to create one stronger voice.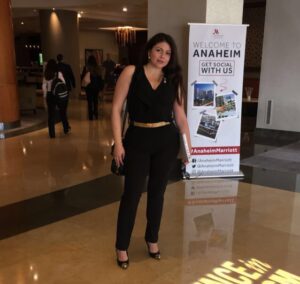 Vanessa Nevarez is a binational, award-winning journalist and news editor. She grew up in the San Diego and Tijuana region. She moved to San Francisco to attend San Francisco State University where she was president and founded the first northern California NAHJ student chapter. She is currently the assignment news editor at ABC 10News. She has worked at various ABC News affiliates and Univison. Nevarez served at previous NAHJ chapters, interned for U.S. Congress under the Democratic House Caucus and the Congressional Hispanic Caucus. In her free time she mentors aspiring journalists of color, reads, writes, travels, and obsessively listens to Bad Bunny while cleaning her home. 
Running Statement: I am Vanessa Nevarez and I am running for the NAHJ SD/TJ Chapter as your Vice President. I have been a proud NAHJ member since I was 14 years-old. Yes, 14! I knew since I was young I would be a journalist. I have previous experience as the NAHJ Bay Area Chapter Communications officer and founder/President of the NAHJ SFSU Student Chapter. I quite literally grew up with NAHJ and feel confident and privileged to serve you once again. I am excited to finally have the time and a schedule aligned to serve as your board member. I would love to have more binational events and build connections to unite us even more as an NAHJ Familia. Previously, I have served in the NAHJ SD/TJ's student scholarship committee where we raised scholarship money and read scholarship applications. Currently, I serve in the Event Planning committee. Please consider voting for me as Vice President of NAHJ SD/TJ. Muchas gracias!
Treasurer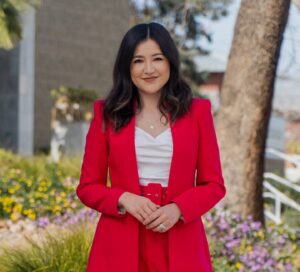 Heder Casas is a bilingual-bicultural reporter at Univision San Diego since January 2019.  She grew up on both sides of the border and have a clear understanding of what it's like to be a fronteriza.
Running Statement: I've been a member of NAHJ since joining the student chapter at San Diego City College. I want to encourage more Latino journalists in San Diego / Tijuana to get involved and help other students and media member as much as I can. I have ideas on how to increase membership. Also, as a Latina, it is important to see ourselves in leadership roles. We need to support each other in order to create change in our community. I  look forward to working with the other officers to make our chapter the best it can be.
Secretary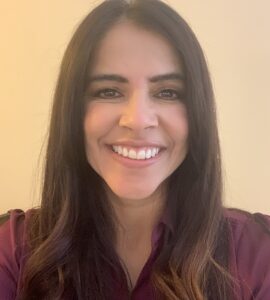 Marielena Castellanos has a background in outreach, politics, communications, and multimedia journalism. Currently, she serves as the South Bay engagement producer at KPBS.
Running Statement: I am running because I believe in the NAHJ mission. I would like to see the local San Diego/Tijuana chapter continue to thrive and be a part of creating a supportive community for journalists on both sides of the border.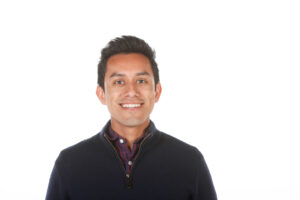 David Hernandez covers law enforcement, crime and other public safety topics for the San Diego Union-Tribune. A San Diego State University graduate, he joined the Union-Tribune in late 2015. He has won several awards for breaking news coverage. 
Running Statement: David has been a chapter member for several years. He has also been a member of the chapter's scholarship committee, helping to raise funds and give away scholarships to aspiring journalists. He'd like to join the board to be more involved and participate in new ways. He enjoys supporting young journalists and advocating for diversity in newsrooms.