Meet Our New Board!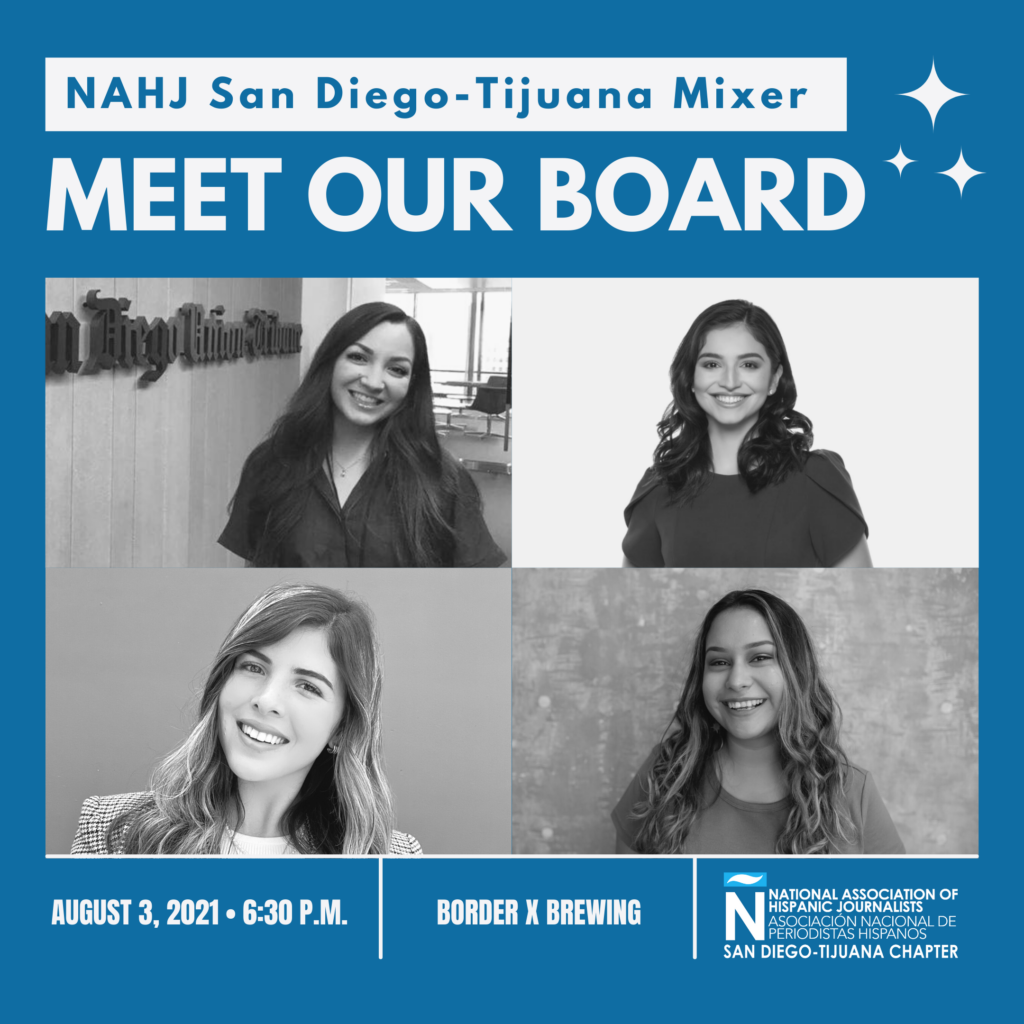 Meet your new NAHJ San Diego-Tijuana board at Border X Brewing in Barrio Logan for drinks, chisme, networking event.
We will be selling original chapter merchandise to raise money for our student scholarship fund. Learn about upcoming events, programs and opportunities to volunteer. This is a great opportunity to connect with local Latinx journalists!
We'll see you Tuesday, Aug. 3 at 6:30 p.m.