We are accepting applications to our 2021 scholarship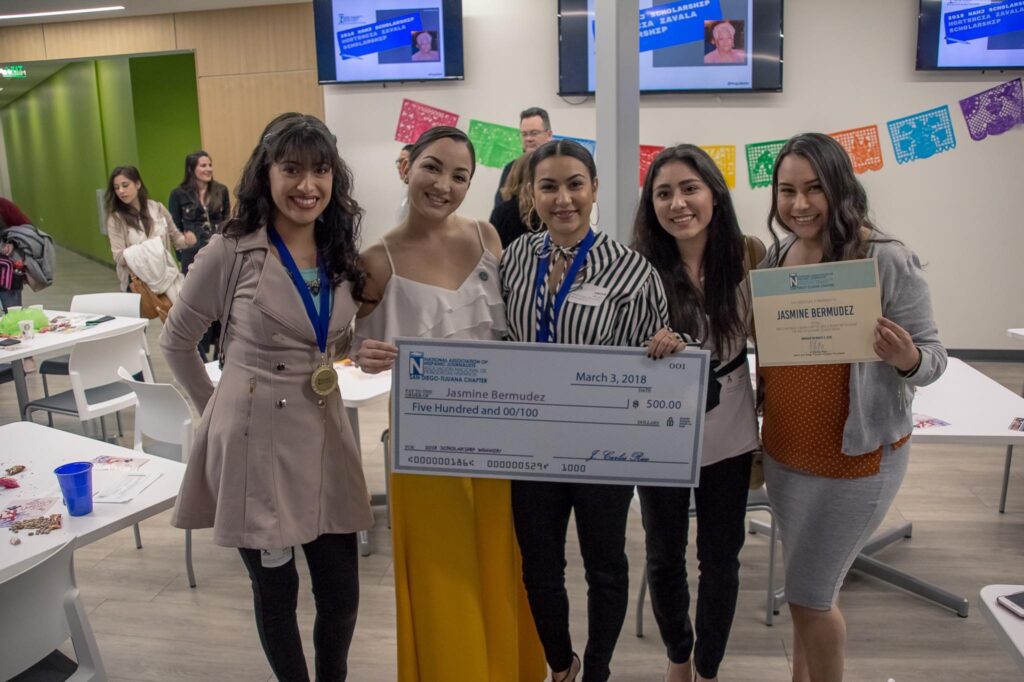 We are NOW accepting applications for our 2021 NAHJ San Diego-Tijuana Scholarship. Deadline is June 27 at midnight.
Last year we gave out $3,000 in scholarships to talented journalists in San Diego, and this year we hope to help many more. If you are interested in making a donation, you can do so on our GoFundMe page. 
Our scholarship program is open to any college and university students in San Diego County and Tijuana, Mexico pursuing journalism careers in English and Spanish language media (TV, print, radio, digital, and photojournalism).
Scholarship application checklist (listed in the application form) include:
Being an NAHJ member, you can sign up HERE and add "San Diego Pro" as your home chapter
One-page resume
Letter of recommendation
Work sample. (If you do not have any published work, submit a story based on your area of interest.)
Unofficial school transcript or proof of enrollment
Essay on why you are pursuing a career in journalism. Maximum 500 words.
***If you were previously awarded this scholarship, please explain why you should be considered as a second-time recipient.
Download the application in English or Spanish below:
Submit your completed application and supporting documents to [email protected]
Scholarships recipients will be chosen from our scholarship subcommittee and scholarship partners. The scholarship selection process will be done without knowing the applicant's name and gender, to ensure fairness. Our goal is to help local Latinos, those that believe there should be more Latinos in news, and tell better stories about Latinos in news, both in English and Spanish.
Gracias and good luck!