Limpiar Casa with NAHJ San Diego-Tijuana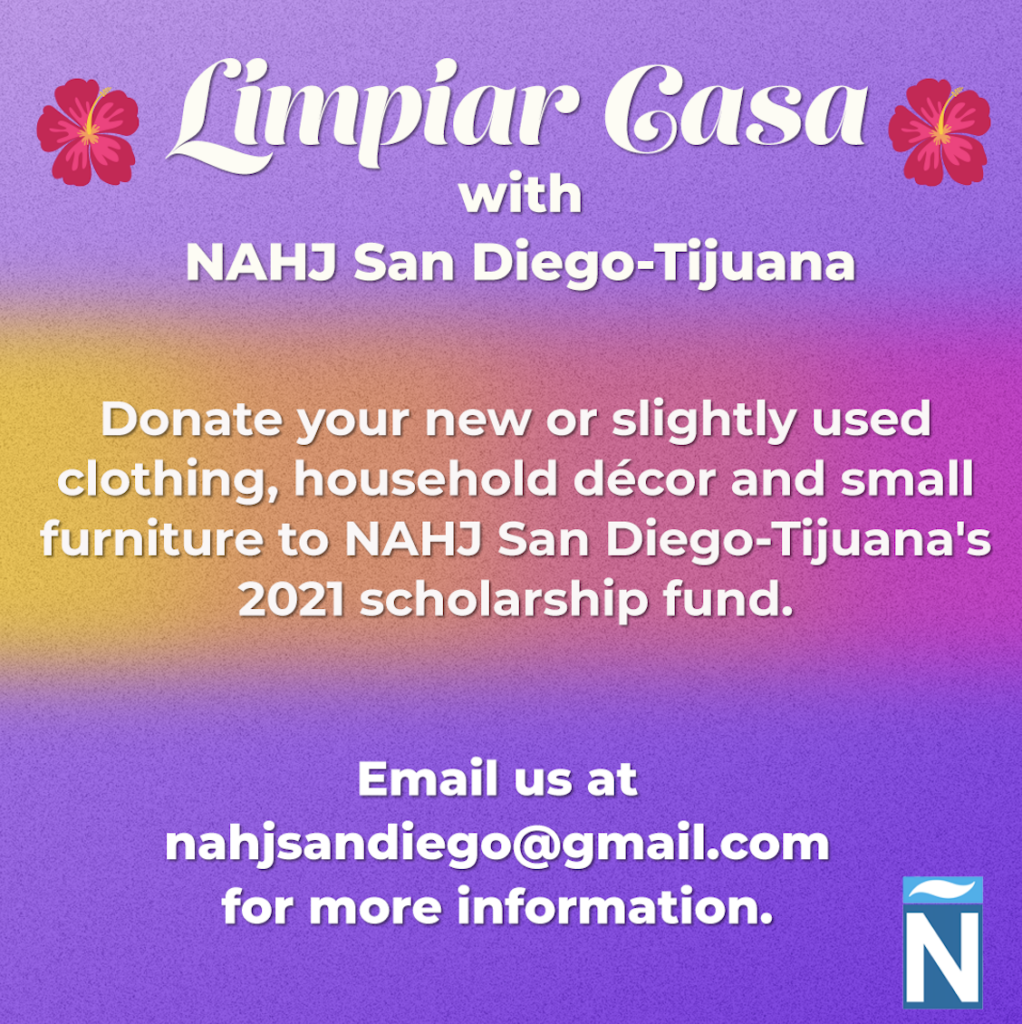 Donate your new or slightly used clothing, household décor and small furniture to NAHJ San Diego-Tijuana's 2021 scholarship fund. We are collecting items for an upcoming event at Kobey's Swap Meet on May 15.
Donations will be accepted on May 8 between 9 a.m. – 7 p.m.
Contact us for the drop-off address: [email protected]
Donations:
· Clothes that are new or slightly used (washed), shoes and jewelry
· Household décor and knick-knacks
· Small furniture (night stands, stools and coffee tables)
Proceeds for the event will go toward our 2021 scholarship fund for young Latino journalists. Everyone is welcome to come out to support at Kobey's on the weekend of the sales. We will sell used items and NEW NAHJ San Diego-Tijuana merchandise.